Agropa plows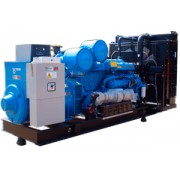 Starting in 2007, Agropa Group started production of plows. The main design feature of these plows is a reinforced frame that can withstand a wide range of loads and meets high standards of reliability. The plow has passed pre-series tests and certification in the most difficult conditions.
Agropa Group semi-mounted and mounted plows are manufactured at production facilities located in the Czech Republic.

Plow components are made of high-quality drilling steels (ABR 500, Hardox) of Finnish and Swedish manufacturers, are a guarantor of durable and unobstructed
operation of mechanisms, and with the same reliability and the minimum wear can be operated both on sandy soils, and on alumina, and on chernozems.

We present a full range of plows that can be manufactured by Agropa Group, as well as several plows, mounted and semi-mounted, which are available in Rivne.
---
---
Showing 1 to 12 of 24 (2 Pages)