Tillage and Planting Equipment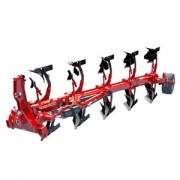 You can select, compare prices and buy spare parts for tillage equipment in the catalog.
We always have a large number of spare parts in stock for cultivators, plows, disc harrows, seeders, system carriers, rollers, rotary harrows.
We offer high-quality spare parts for tillage and seeding equipment of the most famous brands with a worldwide reputation: Lemken, Rabewerke, Kuhn-Huard, Kinze, Kockerling, Kverneland, Farmet and others.