Double Row Angular Contact Ball Bearings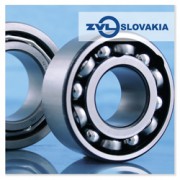 Double-row ball bearings of oblique contact correspond by their own construction and function to pair of one-row ball bearings with oblique contact in "O – type configuration. They have rather deep orbits on both rings and are may not be disassembled. In case of "E type construction, a filling opening is made on one side.

With optimal size of the balls and their conformity to the raceways relatively high load ratings are achieved. They can carry axial and radial loads in both directions
and are suitable even for high rotation rate. In case of E type bearings assembling, it must be done so that the prevailing axial force acts on the ball row on the side without the filling groove.
---
---
Showing 1 to 12 of 86 (8 Pages)