ABOUT US
Wide assortment, attractive prices and professional service are the three main components of the successful development and operation of the all-Ukrainian PEF AGRO-CENTER. The history of the store in the distant 2006, the dynamic development and expansion is the main and indisputable indicator of successful work in the sale of spare parts for agricultural machinery of European and American manufacturers.
More than 10 years of work in the Ukrainian market, about 50 thousand items of spare parts available on shelves in wholesale warehouses and 30 thousand spare parts under the orderFill in the form - You will know when the goods will appear in our warehousePositions our company as a leader in agricultural sales. We offer high-quality spare parts, to the most famous manufacturers of machinery, which have world authority: CLAAS, John Deere, Massey-Ferguson, New Holland, Case, Deutz Fahr, Holmer, Grimme, Geringhoff, Gaspardo, Anna, Lemken, Rabewerke, Kuhn-Huard, Kinze, Kockerling, Kverneland, Farmet, Vogel-Noot, Unia, Vaderstad, Horsch, and others.
The activity of "AGRO-CENTER" is based on the maximum orientation relative to the wishes of the customers. We strive to satisfy the most refined needs of not only large farms and agro-holdings, but also small family farms. Everyone who intends to develop their own business in the direction of farming should understand that it is our company that will become a loyal ally in your endeavors. Thanks to the high-quality products "AGRO-CENTER" will help realize the dream of a successful business, it is only necessary to seek advice from our experts.Our specialists will provide all the necessary information, and will help to select effective and functional details that are right for you. We appreciate the work of our customers, and we strive to ensure its continuity and maximum efficiency.
50thousand
GOODS FOR AGRICULTURAL MACHINERY AND SPARE PARTS FOR TECHNICS
1000+
AGRARIAN COMPANIES AND FARMERS OF UKRAINE CONSTANT PARTNERS
150+
SUPPLIERS OF SPARES FROM THE WORLD
50+
PARTNERS, AMONG WHICH INDUSTRIAL PLANTS, FACTORIES, POWER STATIONS
OUR PARTNERS: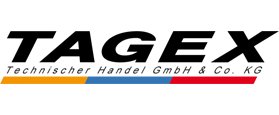 Germany brand TAGEX. Founded in 1984, it is one of the largest manufacturers and suppliers of drive belts and roller chains and their components in the World. TAGEX is more than 10 000 kinds of accessories. The main advantage of brand spare parts is that the application of the original catalog number per unit of product is a guarantee of conformity and quality of the spare parts. TAGEX - unquestionable quality, professional selection, service, providing advice and support during the entire period of operation.The company's assortment includes rubber Roller chains and elevator conveyors in the assembly, roller chains, connecting links, drive belts(№ OEM)sprockets, conveyor plate, conveyor bar, hydraulic storms, rubber track skid,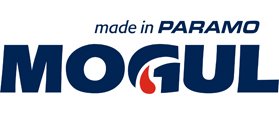 Czech brand MOGUL founded in 1927 is one of the few European and world producers of base oils who use the hydrocracking method. This manufacturing technology guarantees reliable and trouble-free operation of your equipment.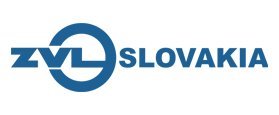 Since 1966, ZVL SLOVAKIA has been the leading bearing manufacturer in Europe. A wide range of products include bearings for agricultural machinery, heavy industry, electric motors, etc... ZVL SLOVAKIA Is a conveyor supplier and a long-term partner of such producers as TATRA, ZETOR, VOLVO, LOMBARDINI, SACHS, SAUER, DANFOSS, SIPMA, AVIA, SIEMENS, BOSCH, WHIRLPOOL, MERLONI, GORENJE, JOHN-DEER.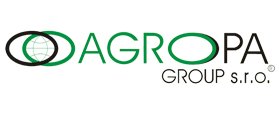 Firm AGROPA GROUP S.R.O was founded in 1995 (Czech Republic). The main activity of the company is the production of spare parts for tillage machinery, the development and manufacture of plows. In its work, AGROPA GROUP S.R.O uses reliable drilling steels (ABR 500, Hardox) of Finnish and Swedish producers, which is a guarantee of long-lasting and unhindered operation of the mechanisms.Rotating plows produced by AGROPA have perfectly proven themselves both on stony soils in the Czech Republic, Slovakia, the Balkan countries and on the chernozems of Ukraine and Belarus.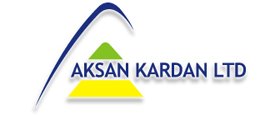 Company Aksan Kardan was established in 1971, specializing in the production of cardan shafts, cardan joints and safety couplings for agricultural machinery. Each created mechanism is tested and approved in accordance with the international quality standards CE from DLG-GERMANY.
Heavy Parts Original manufacturer of spare parts for agricultural machinery of European and American brands. The Heavy Parts range includes a wide range of spare parts for combine harvesters and silage harvesters, tillage equipment and seeders.
Original packaging Heavy Parts is in your hands, it is a guarantee of obtaining spare parts of original quality with a high class of wear resistance. Heavy Parts is not an analogue - Heavy Parts is Original.
Company OFAS is the leader in production of discs for disk harrows and seeders. Italian company uses steel grade 30MnB5 with high content of boron for production. Unlike other manufacturers of disks, OFAS buys only Swiss steel. This steel is known as the most qualitative in Europe, because of its mineral origin. OFAS does not use metal that was obtained after processing. Such spare parts are stonger, more durable and wear-resistant. Due to this, OFAS is the first-stage supplier of spare parts for manufacturers of agricultural machines in Germany.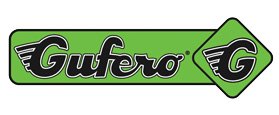 The company Gufero was established in 1989, at the start of its activities was engaged in the sale of V-belts and some components of the seal. Due to the high quality of its products and extremely competitive prices, the Gufero company has gradually reached the level of the leaders in the production and supply of V-belts, shaft seals, rubber rings, rubber cords for seals, retaining rings,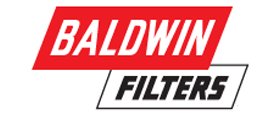 American company Baldwin Filters (founded in 1936) focuses on the production of filters and protection of engines of trucks, SUVs, construction, mining, logging, as well as industrial, agricultural and shipping equipment.
Paramo - the company specializes in oil refining. The obtained intermediate products are used by the company in the production of base and lubricating oils, have a low sulfur content. Under the brand Paramo, also waterproofing and roofing bitumen - Penetral, Konkor, Renolak, Reflexol, etc. are being manufactured, which are actively used by European construction companies.

FARMING Line is a range of spare parts for agricultural machinery presented by European farmers, received their positive assessment of Ukrainian agro-enterprises and small family farms.The assortment of FARMING Line consists of 12 thousand. The names that are used by millions of copies are agricultural producers from all over Europe from north to south and from east to west. Availability of prices, reliability in combination with the largest assortment is the key to the success of the company.

Turkish brand Delsa Filter, has in its assortment more than 2700 kinds of air, oil, fuel, salon, hydraulic and industrial filters for cars and commercial vehicles, trucks, buses, agricultural, construction and industrial equipment.

Founded in 1987, BKT is a leading tire manufacturer offering new quality solutions to meet the needs of the most demanding users for any application.

KABAT is designed to meet the most diverse needs for the production of internal tire chambers.

The Michelin Group is engaged in the design and development of high-tech agricultural tires of high world standards, ensuring the successful use and smooth operation of your equipment.

Shandong Linglong Tire Co., Ltd, a brand founded in 1975, is a specialized high-tech tire manufacturer for various types of machinery.
OUR ADVANTAGES:
The work of the online store on-line 24 hours a day
High-quality products, the world's most famous brands;
Consultation of specialists;
Warranty maintenance and support during the operation of the product;
Wide assortment and competitive prices.
WE ARE PROUD OF COOPERATION WITH SUCH COMPANIES: